We are hiring a skilled Front End Developer to support our client's website and web app projects.
The developer candidate needs to have a high-level of competence with WordPress and HubSpot website development.
The developer should also be well-versed in mobile responsive design, and CSS, HTML and Javascript.
You must be available from 9am to 6pm EST Monday through Friday, and highly responsive.
Benefits
Client hour expectations that enable a work-life balance
401(k) Benefit with matching to 4%
Medical plan options with employer contributions
Dental and vision employee coverage option at no cost
Permanently Remote
Generous paid time off
Continual learning and professional development
Parental leave
Flexible Fridays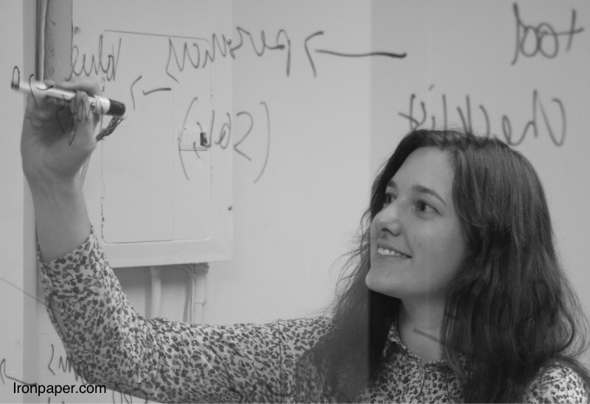 Apply For The Position
First Name*
Last Name*
Email*
LINKEDIN PROFILE URL*
We use Linkedin profiles as a digital resume. Please share the public URL for your Linkedin profile. We do not consider applicants without a digital resume.
Where are you located?*
- Please Select -Remote: Non-USAlaskaCaliforniaHawaiiMarylandMontanaNew YorkRemote within the US
Applying for which position?*
- Please Select -Full Stack Web DeveloperHubSpot Web DeveloperFront End Web DeveloperGraphic DesignerDigital MarketerB2B Consultant (senior role)Market AnalystWeb Project ManagerAccount DirectorGrowth StrategistResearcher and WriterAccount LeadPublic Relations SpecialistClient Services DirectorContent Creative DirectorSenior Content Specialist(Hubspot / Salesforce) Technology SpecialistPR & Growth Strategy DirectorAssociate Director, Web Projects
Years of professional experience in the select discipline to which you are applying.*
- Please Select -Just beginning my career1-2 years professionally3-4 years professionally5-7 years professionallyMore than 8 years professionally
Do you possess ADVANCED to EXPERT-LEVEL marketing knowledge in any of the following:
Inbound marketing
Marketing automation
Agile marketing
Conversion rate optimization
Other digital marketing skills
What is your starting salary requirement?*
- Please Select -I am interested in freelanceYearly salary: Below 30KYearly salary: 31K - 40kYearly salary: 41K - 50kYearly salary: 51K - 55KYearly salary: 56K - 60KYearly salary: 61K - 65KYearly salary: 66K - 70KYearly salary: 71K - 75KYearly salary: 76K - 80KYearly salary: 81K - 85KYearly salary: 86K - 90KYearly salary: 91K - 95KYearly salary: 96K - 100KYearly salary: 101K - 105KYearly salary: 106K - 110KYearly salary: 111K - 115KYearly salary: 116K - 120KYearly salary: 121K - 125KYearly salary: 126K - 130KAbove 130K yearly
What is your most recent level of role? Please select the closest match
Please SelectEntry-LevelIndividual ContributorSenior ContributorManager at a small business or start-upManager at a large to enterprise-sized businessDirector at a small business or start-upDirector at a large to enterprise-sized businessVP/Executive at a small business or start-upVP/Executive at a large to enterprise-sized business
Were you referred by anyone (optional)?
Core responsibilities
Work collaboratively with a team of Web Developers, Designers, and other roles to complete website projects that meet the client's satisfaction and goals.

Current projects are mostly in HubSpot, and others are via WordPress.

Build marketing assets such as landing pages and email templates
Perform API integrations
Learn new technologies as needed
Utilize a project management tool (currently Teamwork) to log real-time data on project tasks and time tracking.
Be a mentor to other web developers. Lead training sessions to evolve the team's skills.
Support the growth of Ironpaper's web services practice.
Respond to communications over email, Slack, or other channels in a timely manner
Attend internal and client meetings
Take initiative and complete tasks without needing a check-in. Notify the team when there are issues or delays in the work.
Join Ironpaper training sessions and use non-client time for professional development.
Qualifications include:
5+ years of website development experience
Skilled in WordPress development, possessing expertise in PHP, HTML, CSS, and JavaScript/jQuery.
Strong understanding of the HubSpot platform, including HubL, HubSpot CMS, HubDB and app development
Hands-on experience in developing and maintaining websites on both HubSpot and WordPress platforms.
Understanding of responsive web design principles and the ability to optimize websites for various devices and screen sizes.
Knowledgeable in SEO best practices for both HubSpot and WordPress websites.
Proficient in version control systems like Git, effectively managing code changes and collaborating with team members.
Troubleshooting and debugging skills to identify and resolve technical issues.
Portfolio showcasing previous successful projects.
Expert-level knowledge of Content Management Systems
Advanced-level knowledge in CSS, HTML and Javascript, as well as mobile responsive web development.
Strong sense of UX and experience with contemporary front-end development standards
Must be skilled in writing clean, efficient code.
Thrive in a collaborative environment and enjoy speaking at internal and client meetings. Have good communication skills in writing and over video conferencing tools.
Comfortable taking direction and feedback from multiple stakeholders. Leverage constructive feedback as a tool to grow.
Appetite to learn. Various courses or other training materials shall be assigned to continue to grow your skills.
Self-starter
Enjoy helping others; you've mentored and/or conducted trainings to help others grow their skills.
Use data to make decisions
Growth mindset and are passionate for driving client value.
Friendly and kind
Our ideal candidate must love working with teams and helping integrate design with technology.
The candidate should also have an ability to effectively communicate your work with both technical and non technical peers.
Extra Credit:
Back End development skills
Worked with project management software
Experience working in a marketing agency or professional services firm